Flame, a white male wolf with golden eyes, one black paw, and his right ear is torn off.
Additional Info
Flame's mate is  Spruce and his pup is Toby. He has a short temper but also has a soft side. He can control his anger most of the time, though. His dad is dead and so is his mother, who left him at birth.
Real Life Image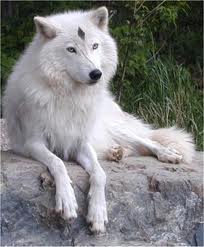 Ad blocker interference detected!
Wikia is a free-to-use site that makes money from advertising. We have a modified experience for viewers using ad blockers

Wikia is not accessible if you've made further modifications. Remove the custom ad blocker rule(s) and the page will load as expected.