Gingerstar is the leader of Thunderclan. She was some what voted in as leader. She was well respected and had the perfect leadership skills.
Gingerstar
150pxpx

Alliances
Current Clan
ThunderClan
Past Clan(s)
None
Names
Names
Gingerkit

Gingerpaw

Gingerwater

Gingerstar

Family
Mother
Driftcloud
Father
Volewhisker
Littermates
None
Mate
None
Kit(s)
None
Education
Mentor(s)
Deerleap
Apprentice(s)
Eagletail
Alliances
Roleplayer
Littlewillow
Trivia
-Sometimes Gingerstar is lonely and feels that she wants a mate, but she knows she is leader and has an important duty
Gallery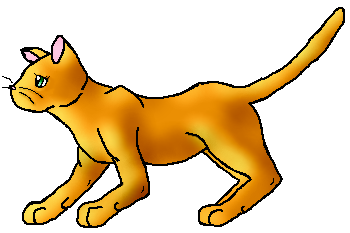 Warrior
Ad blocker interference detected!
Wikia is a free-to-use site that makes money from advertising. We have a modified experience for viewers using ad blockers

Wikia is not accessible if you've made further modifications. Remove the custom ad blocker rule(s) and the page will load as expected.