Silverlightning is a beautiful, silver tabby she-cat.
Silverlightning
250px

Alliances
Current Clan
ThunderClan
Past Clan(s)
SkyClan
Names
Names
Warrior: Silverlightning

Queen: Silverlightning

Family
Mother
Unknown
Father
Unknown
Littermates
None
Mate
Unknown
Kit(s)
Flowerpaw, Venompaw, Seedpaw, Yellowkit
Education
Mentor(s)
None
Apprentice(s)
None
Alliances
Roleplayer
Silver
History
Silverlightning has three kits: Flowerkit, Seedkit, and Yellowkit.  There is a mysterious murdering outbreak in the Clans, and Silverlightning is worried about the sake of her kits. One day, she finds Yellowkit dead.  She mourns for her kit heavily, refusing to eat. Later, they find out it is BloodClan, and they defeat the clan.  The leader, Tigerblood, who is killed by Shinestar (Then Silverstar).  They find out Tigerblood had a litter of kits, and Silverlightning takes them in.
Later on, Silverlightning mentors her daughter, Seedpaw.  She is then not often seen.
Family
Coming Soon!
Trivia
Her mate is suspected to be a SkyClan tom.
Life Image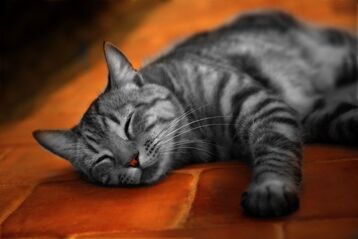 Ad blocker interference detected!
Wikia is a free-to-use site that makes money from advertising. We have a modified experience for viewers using ad blockers

Wikia is not accessible if you've made further modifications. Remove the custom ad blocker rule(s) and the page will load as expected.