Project Charart
Objective: To provide top quality chararts for Fanfictions and Roleplay.




Status: Active
Blanks
*Note: These blanks are made for and only this wiki. Please do not use these blanks on other wikias or websites. Thank You!
We Need New Blanks!!!!
Icewish is currently working on making new blanks for the wiki. If you can help, please do, but they need to be about the same drawing style.
Icewish has completed every first version of every blank on paper for cats (male, short).  She will ink and upload them shortly.
Blanks we need:
Alpha
Pup
Elder
Apprentices
Expecting she-wolf
Clan Blanks
Rogues/Loners Blanks
Tribe Blanks
Kittypet Blanks
Wolf Pack Blanks
Coming soon
Horse Army Blanks
Currently being redone.
Dragon Blanks
Western/European Dragons
Ear Pink Chart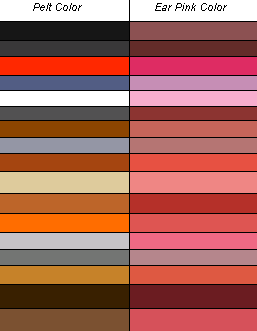 (Useing this chart is optional. Chararts have been made fine without using the correct ear pink color)
Blank Attachments
Ad blocker interference detected!
Wikia is a free-to-use site that makes money from advertising. We have a modified experience for viewers using ad blockers

Wikia is not accessible if you've made further modifications. Remove the custom ad blocker rule(s) and the page will load as expected.